Comparing 142582 products from 35 merchants
Product search results for brand:Go Travel:

(showing 1 to 7 of 7)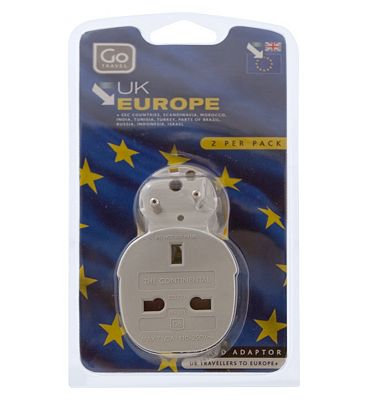 32 Advantage card points. Go Travel Adaptor UK-Europe travel adaptor converts UK two and three pin plugs to foreign sockets instantly. FREE Delivery on...
Review This Product
---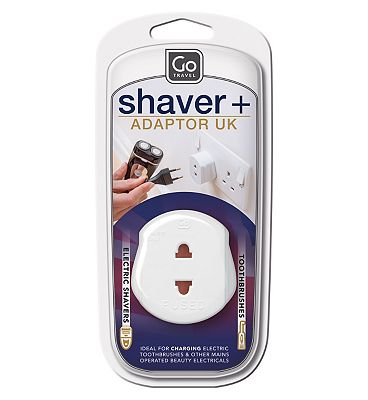 20 Advantage card points. For a clean shave every time, this shaver adaptor converts 2 pin electric shaver plugs to the British 3 pin system. FREE Delivery...
Review This Product
---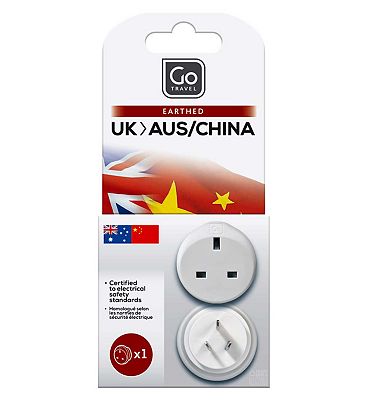 ---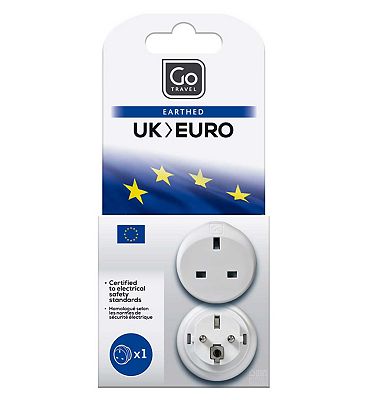 ---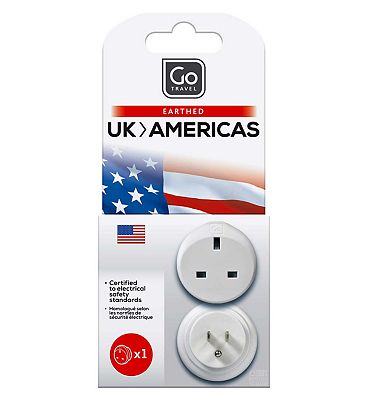 ---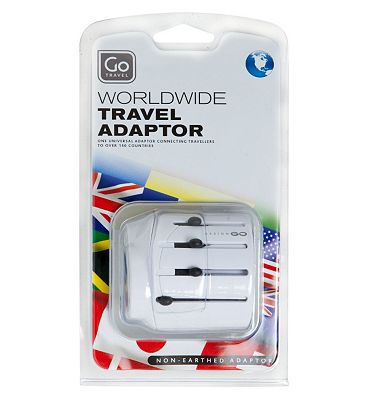 ---
---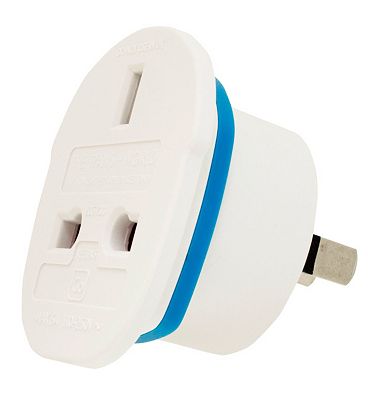 24 Advantage card points. Designed for UK travellers visiting the Americas, this Transworld Travel Adaptor converts British 3 blade plugs to fit American...
Review This Product
---
GENUINE Apple iPhone/iPod LIGHTNING CABLE AND Apple MAINS USB CHARGER ADAPTOR -charge your device at home, in the office or on the go. This Apple iPhone/iPod bundle is the ALL IN 1 Apple accessory to keep your device juiced and synced at all times. Apple USB Power Adaptor - Compact and powerful that fits into your bag or pocket ready to plug and go with input of 100-240V~50/60 Hz 0.15A with a OUTPUT of 5V 1A you can be sure that this plug will safely charge your Apple iPhone/iPod with the correct output safely. This Apple BUNDLED ACCESSORY is compatible with the following devices Apple iPhone 6S Plus, 6, 6 5s, 5C 5, and iPod Nano 7th 5th Generation, iPod Touch 5th and 6th Gen & Apple 38mm/42mm watch. If you are unsure with what device you have simply give one of our friendly customer services an email and we will be happy to help you. COMES WITH A 1 YEAR WARRANTY - Our Apple products are 100% genuine and come with a 1 year warrantee so if anything happens to them under the manufacturer's warranty we will exchange your item hassle free no questions asked. We answer all queries within 24hr from contact and will find a solution. PLEASE BE AWARE - There are many fakes going around that look exactly like the Apple Product and they may harm your item. Our items are 100% GENUINE. BUY ONE Apple iPhone 3 Pin UK Charger + Lightning to USB Cable Charger and Sync Cable and GET THE SECOND 10 CHEAPER - We all know that we always need a spare Apple cable or Apple Plug to keep us going in case we lose one, or simply need one as we are at two to three places in day. I.E Bedroom, Sitting room and work.

£13.99
More Information

If your little one is feeling under the weather this handy first aid kit should put a smile back on their face.. First aid kit, complete with hero/bravery stickers for on the move.. Chase is on the Case.

£6.50
More Information

Grab & Go game in a compact mobile version of Monopoly!. It's the perfect, compact way to have Monopoly fun anytime, anywhere!. Each game is full of fun and great for those journeys, holidays or simply at home!. Includes all the classic properties, Community Chest cards and Chance cards. Ages 8 and up. For 2 to 4 players..

£5.40
More Information

Grab & Go game is a compact mobile version of the Guess Who game. Can you be the ultimate detective?. Each game is full of fun and great for those journeys, holidays or simply at home!. Murder mystery detective classic game.. Ages 8 and up. For 3-6 players..

£5.45
More Information